Quiz Challenge April 2019

Dr Charles Su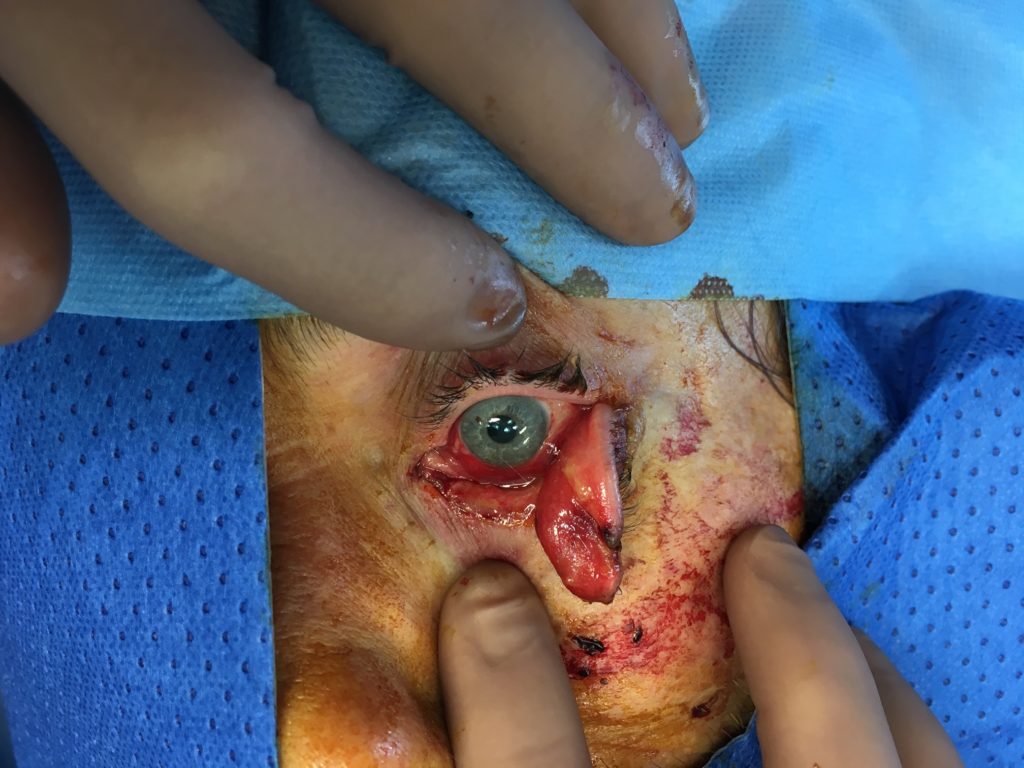 This 45 yo man was bitten on the face by a dog with this injury in the lower lid. What do you need to keep in mind as the possible first health practitioner to see him?
Click here for answer.
He has a severe lower lid laceration with avulsion of its medial end.
The globe might be injured so a rough idea of vision is useful, but you should not press on the eye region.
Tetanus booster status needs to be checked.
Antibiotic cover is needed as guided by published antibiotic guidelines.
He should be kept fasted in expectation of a surgery procedure on an emergency basis and he should be referred to an emergency service with ophthalmology staff available.
You should not attempt any debridement of traumatised tissue even if it appears non viable as eyelid tissue can recover exceptionally well.